Serbia is under colonization and economic occupation, concluded sociologists Dr. Jovo Bakić and Dr. Nemanja Zvijer at last night's panel discussion on China's influence on the political scene in Serbia, organized by Gradjanski preokret in Zrenjanin.
Linglong will cause great damage to Serbia, said Jovo Bakić, because the Chinese, like other capitalists, did not come to bring us something, but to take from us. We see that the Vietnamese treated like slaves at Linglong construction site, and we hear that some Chinese are prisoners, who were brought here to serve part of their sentences. This means that we are under specific colonization that will lead to additional exploitation. The Chinese workforce is guided by Confucian ethics and is accustomed to being obedient to the extent that employers torture them. Part of the population of Serbia is also ready to enter such exploitation arrangements. If because of this we swear "inside our four walls", we have not done anything, it is crucial that we connect with everyone else who is resentful and that we protest in an organized and systematic way – said Bakić.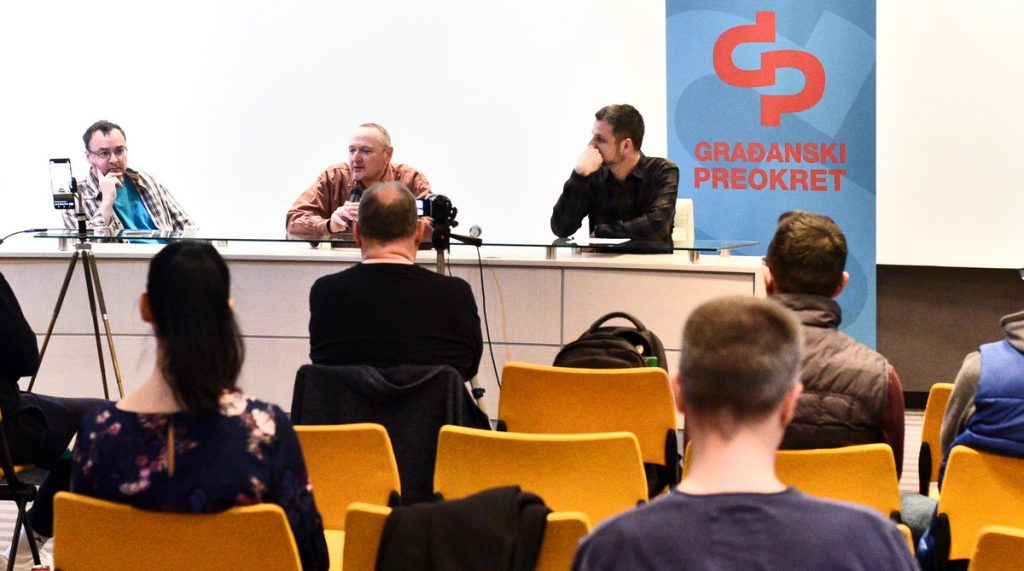 China has the highest surplus of capital in the world and a program to take over the European market, and Serbia and Hungary are its two strategic countries for achieving that goal and entering the core of the European continent. This is expansionist imperialism, although that state is hiding behind alleged socialism. Authoritarian ruler Aleksandar Vučić learned only one lesson from the fate of Slobodan Milošević, and that is that he should not oppose the great ones and that to survive in power, it is necessary for him to hand over resources to them, concluded Bakić.
The arrival of the dirty rubber industry from China, from the most industrially polluted country in the world, to our arable land, to the land of the highest agricultural category, for me is on the edge of common sense – said Dr. Nemanja Zvijer.
Although it seems that everything has already been said about Linglong, it is important to constantly talk about this problem, because in that way it is put in the focus of the public, and each problem gets a completely different weight if it comes into the media focus.
It would be logical to expect that the institutions will be the ones that will protect us, but in Serbia they are dismantled and dysfunctional, so that only the public can be a factor that influences decision makers.
We are witnessing a form of economic occupation. Our state-political apparatus made that occupation possible. In the territories of Chinese plants in Serbia, our state is suspended, the regulations are not applied, those are the territories that are under occupation, only it is not military, but economic. It is difficult to justify and legitimize that, and that is exactly why this topic is ignored in the regime media. We have a strategy to put that topic out of focus. If there were institutions, there would be no Linglong. In simple words, the state turned against its citizens – concluded Nemanja Zvijer.