Gradjanski preokret came into possession of a document confirming that the City of Zrenjanin paid the Belgrade company Millennium Team DOO 400 million dinars (net) for demining the location where the Linglong tire factory is being built. The document is from 2020, when that location was already registered in the cadastre as the property of Linglong.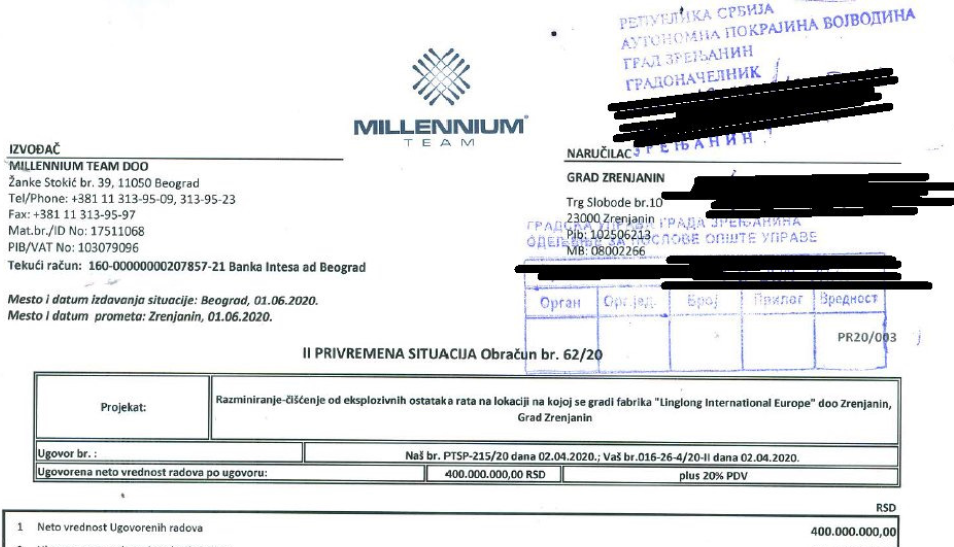 And by the decision of the Government of the Republic of Serbia, 448.2 million dinars were transferred to the City of Zrenjanin from the state budget on April 28 this year "for fulfilling obligations that may endanger current liquidity", as stated in the decision published by the Official Gazette.

Only 12 days later, on May 10 a special, not planed, session of the Assembly of the City of Zrenjanin was held with only one item on the agenda, the adoption of changes and amendments to the business of JKP "Vodovod i kanalizacija". It is evident from the submitted material that the amount of 448.2 million dinars is directed to the construction of water supply and sewerage infrastructure in the industrial zone Southeast, and (illegitimate) Deputy Mayor of Zrenjanin Sasa Santovac, speaking at the assembly session, confirmed that the money is for construction of missing infrastructure for Linglong company.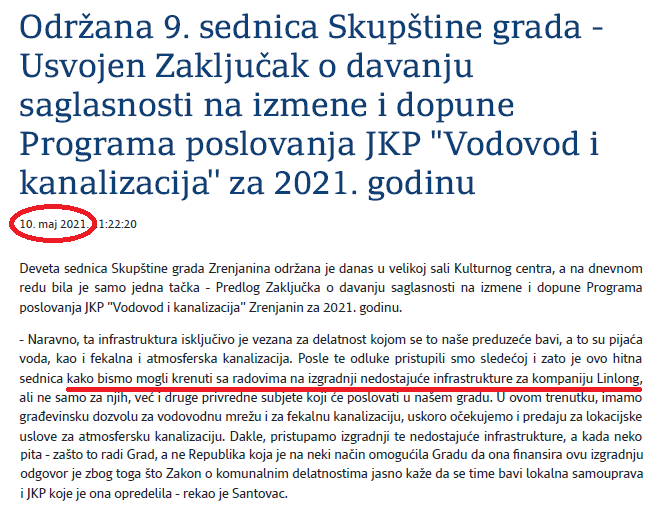 Such actions clearly show that the water supply of the Linglong tire factory is more important to the state authorities of Serbia and the local authorities of Zrenjanin than the supply of the population with healthy water, which has not been available in Zrenjanin for 17 years.