The labour camp with inhumane conditions for Vietnamese workers who are working on the construction of the Linglong tire factory near Zrenjanin is the latest proof that the arrival of that Chinese investor has unforeseeable negative consequences for Serbia.
The construction of the Linglong tire factory has repeatedly violated the legal order, it endangers the environment in the long run, and it causes violations of human rights and freedoms.
First, because Linglong was given a privileged position in relation to other subjects on the market. The Chinese company received a huge plot of land as a gift, at a place where all other investors had to pay for such land. Then, the state used its money to finance the utility infrastructure of that land, which is also a privilege that the others do not have.
Secondly, because the construction of the Linglong Tire Factory has violated several laws in the last three years, namely: the Law on Planning and Construction, the Law on Environmental Impact Assessment, the Law on Nature Protection, the Law on State Aid Control, a crime of illegal construction was committed, and now it is obvious that the Labour Law is not respected either.
Thirdly, because the judiciary has been suspended due to Linglong's interest: the prosecution does not react to criminal charges for illegal construction of tens of thousands of square meters stated by the construction inspector, and the Administrative Court does not react to several lawsuits against government decisions allowing such construction.
Fourth, because Linglong's interests diminished civil rights and freedoms, the most obvious examples being the suppression of citizen participation in public debates on the environmental aspects of the future tire factory, preventing the media from filming and reporting near construction sites, and police pressure on activists who protested in front the factory.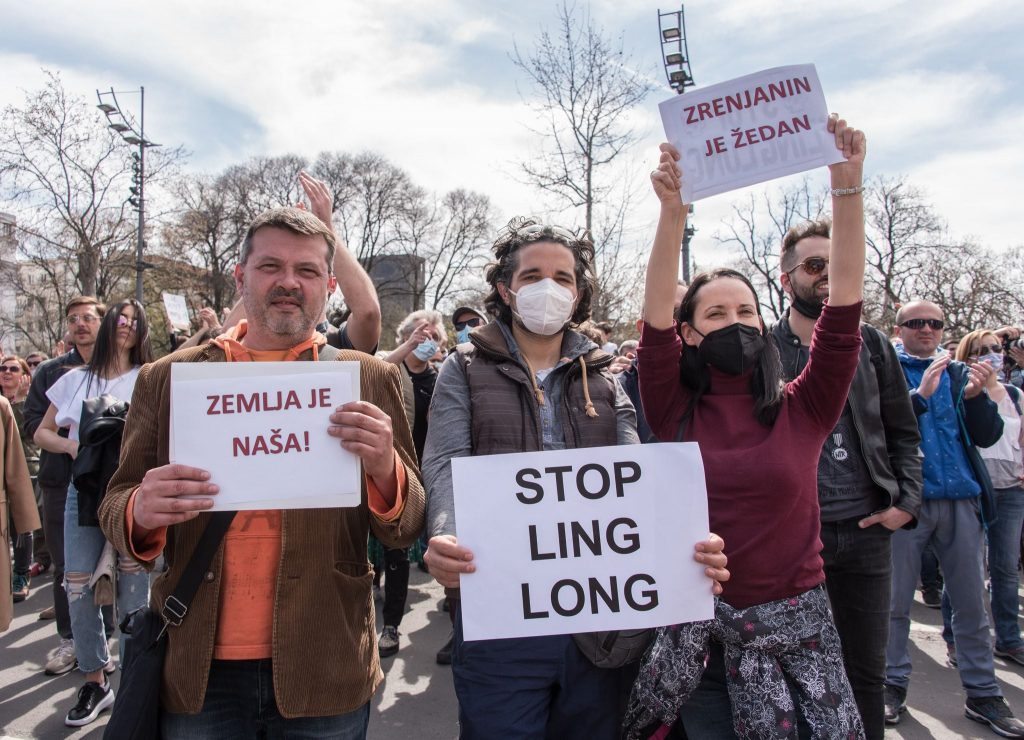 Fifth, the arrival of Linglong worsens the labour rights in Serbia because it brings and installs the Chinese authoritarian model of production and exploitation of workers, which is inevitably going to be applied on the domestic labour force, regarding this there are testimonies of workers engaged on the construction site.
Sixth, because the construction of the Linglong tire factory introduced a dangerous practice according to which the state does not require an integrated study on environmental impact assessment for a giant plant with dirty technology. In addition, Linglong is allowed to drill its own wells and pump water in an area that otherwise lacks groundwater, which threatens to turn the fertile Banat land into a desert.
Due to all the above, Gradjanski preokret demands a complete and permanent halt of the construction of the Linglong tire factory near Zrenjanin.
Related news: